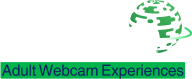 Number of Asian Webcam Hosts at ImLive.com
There are over 3,200 registered Asian hosts on ImLive.com and that's a pretty astounding number. Naturally, you can't expect to see all of them online, but a decent 130-150 of them can be found in most hours and they will all be friendly and eager to chat. The live cams on this website are amateur-based, so they are located in just about any country you can think of, and I bet there are a couple that you didn't even know existed. Around here it doesn't matter if you're into Thai models, Korean chats, Filipina shows or Indian webcams, because all the various oriental choices are online for you to choose from.
Cost
As always on amateur webcams, the attentive Asians that you meet can set their own chatting rates. That being said, there is kind of an average, which is between $1.48 and $5.90. Notice that on this website all new models charge no more than 0.98, and there are some really excellent promotion like the discounted Happy Hour rates, but I will get to that shortly, because on ImLive promotions deserve a section of their own.
Credit on ImLive
On most websites that specialize in live adult webcams, you need to buy credit in order to pay for cyber services and on ImLive things are not different. You can expect an average credit to be around $1, but keep in mind that with all the promotion and discounts, on this Asian cam site every credit takes you a lot further. The basic packages you'll see upon trying to buy credits are as following (notice that there is no discount for guys that buy more and the only real reason to buy big amounts is to save yourself the trouble of buying more in the middle of a live show):
25 credits for $25
50 credits for $50
75 credits for $75
100 credits for $100
Payment Methods:
ImLive is a professional and a user-friendly site, and as such you can feel safe about purchasing credit and be sure that it won't be too much of a hassle. In fact, I was surprised to see how quickly this process is, and process is a bit farfetched considering that I was done in like 20 seconds. Here are all the payment methods which ImLive accepts:
Credit Card :
Ul>
Visa
Master Card
JCB
Discover
Online Check
Billing
Top Asian Webcam Promotions on ImLive
Monthly Campaign where every single day 12 members win their spending back
Receive Additional 25 Asian cam credits for free with your first purchase - Get this promotion
Special Celebs shows with Famous Far East Models
Enjoy the 24/7 Discount Rates on Happy Hour

Special Asian Chat Promotions at ImLive
OK, I told you that on ImLive.com promotions deserve a section of their own, and I wasn't lying. There are lots of ways to save cash and win cash on the Asian webcams and a smart visitor can watch unbelievably long shows for unbelievably low prices. Just check out the following list and I'm sure you'll see for yourself how committed this site really is to making its users happy.
Cash Back – Any user on ImLive can win credits back. Every day 2 lucky winners receive all the cash they spent back in credit and I imagine that this really is a fantastic surprise for any cammer.
Happy Hour – Whenever you log on the Asian hosts will be conducting a Happy Hour, which means that a few video chat rooms will be available for discounted rates of 1.48 per minute.
Get Bonus Happy Hour Credits – Every time you purchase more credits, ImLive.com will put some Happy Hour credits into your account and you can spend them at you can spend them chatting with the live Asians.
Discount Club – You must be a silver member or higher in order to enjoy this promotion (read my Membership section below to learn more). Joining Fan Clubs does cost a bit, but it saves you more, since you receive instant 30% discount on 30 minute Oriental chats and – believe it or not - 40% discount on 60 minute sessions. Crazy, right? Being a Fan also means that you can watch the Asian model's professional videos on the house.
New members receive 25 bonus credits just by signing up, but this, notice is a one-time offer.
Types of Memberships and Benefits:
Usually the membership section on my Asian cam reviews is pretty straightforward, and it is also kind of the case on ImLive in the sense that you have all the details you need out in the open. However, there are A LOT of details, so I will do my best to clarify your options. Try and keep up.
Free Member
Cost to Join: Free
Information Required: User name, password, email.
Benefits:
Free Asian chat - unlimited
Full access to free promo videos, if the live Asians uploaded any
Access to profile pages of all the Thai, Chinese, Japanese and Indian models – usually these pages also have some free pictures
Up to 6 free competition clips each single days
Post comments on the website
Managing a list of favorites
Notifications when favorites go online
Ability to email the Oriental hosts
Regular Member Once He Buys Credits
Cost to Join: Free, just purchase some credit.
Information Required: Credit card number (because all tehr est was listed when you became a free member).
Benefits:
All those offered to ImLive's standard free members PLUS:
Watch the first 20 seconds of shows for FREE
Get a chat credit bonus with each single purchase you make
Private video chats with the live Asians
Participate in group cam shows, for a price
Allowed to stream video clips made by the Oriental women
See past Mad Video competition clips, which are usually pretty amazing
Invited to special webcam events hosted by Indian, Thai and Filipina cam models
Access to recorded past shows
Browse Asian web cam galleries
Silver Membership
Bought credit for 4 times and still continue to use ImLive.com on a regular basis? You membership will be upgraded to Silver automatically and with no extra cost on your behalf.
Cost to Join: Free, you'll get it automatically after you buy cam credits 4 times.
Information Required: None, the site already has all your details.
Benefits:
All those offered to ImLive's standard paying members PLUS:
Watch all the recorded celeb shows and Mad Competition clips for FREE. This alone will keep you busy for many, MANY hours.
.
Allowed to join the Asian cam hosts' Discount Club and enjoy the numerous discounts and exceptional benefits.
Get 2 free Discount Club vouchers (this is a really amazing offer and basically means that you get to enjoy 2 months of discount club with any Chinese, Korean or Japanese model that offers this promo).
Any Discount Club voucher you use, will give you additional 16 free Happy Hour credits, with no additional commitment. This can make your chatting with the Far East hosts almost ridiculously cheap.
Get automatic 4 free Live Viewer credits each single month (notice though that they are valid for that month only, so don't let them go to waste).
Get 10% Happy Hour bonus credits each single time you purchase. For more information about this discounted promotion, check out my Promotions section.
Gold Membership
Again, you need to do nothing for this membership. Well, this is not exactly accurate. You need to be an active ImLive member: Chat with the Filipina hosts, watch the Thai videos and Japanese clips, and join group Indian webcam shows. Once you become a Silver member, each time you purchase additional credits, you will win points and when you have 1000 of them, you will win the desired title of a Gold Membership.
Cost to Join: Free, just go on chatting and buying chat credits and having fun on ImLive.com.
Information Required: None.
Benefits:
All those given to ImLive's Silver Members PLUS:
5 Discount Club vouchers, yes – for FREE
10 free Live Viewer credits every month, valid for that month only
15% bonuses on Happy Hour credits each single time you buy additional chat credits.
0.80 credit discount on 1on1 chatting from every Discount Club belong to.
VIP Membership
And we continue on the journey to prove to you that choosing the Asian webcams on ImLive.com is the smartest move a cammer can make. This membership is again, just a gift that shows appreciation to active members who have been on the site for awhile and bought lots of credits. No need to pay for it or even ask for it, and it gives you even more benefits.
Cost to Join: Free, just continue purchasing credits and having fun with the online Asians, as a Gold Member.
Information Required: None.
Benefits:
All those given to ImLive's Gold Members PLUS:
Win 12 free Discount Club vouchers, which will give you even more discounts and benefits from the various web cam models.
Enjoy 15 monthly Live Viewer credits, for free (but do remember that they are only valid for that month. Don't forget to use them!).
20% bonus on Happy Hour credits, whenever you buy additional credits.
Receive a 0.90 credit discount from any Discount Club you are a member of, relevant to 1on1 chatting of course.
Special VIP customer service
More attention from the Far East cam hosts
The 3 guests limit for every video chat is doubled for VIP members
Special Features
IImLive.com is a fairly old site, so it is a bit surprising to see how updated and modern it is, using only innovative features and many exclusive ones. If you ask me, the live webcam Asians are committed enough to make sure that the live shows will never get boring, but if you are a feature fan, and I know that many of my readers are, there are many possibilities on this adult webcam site. Allow me to enlighten you: < p>
User Features:
The Famous ImLive Mad Video Competitions – The Asian models on ImLive.com have monthly themed webcam shows, which are pretty intense and a lot of fun. Users can vote and there are cash prizes for the models that win.
Mad Ipod Downloads – Mobile webcam users are going to love this feature which allows you to download the video competition clips directly to your iPod, assuming you have credits in your account.
Celeb Events – This is your chance to watch edited vids of famous female Asian stars. They only show the best parts of every full-length video and they cost 2 credits per minute.
Hot Spots – Adult cam users who only have a general idea about the live show they want can chat with Oriental models that are especially skilled in satisfying every need.
Around the house – This is ImLive exclusive cam show style, which lets you want the mature Japanese women and amateur Filipinas in various domestic locations.
Awards – For the top exotic models. They will help you choose the right video chat room.
Adult Webcam Features
Live viewer – Allows you to peek into up to 6 Asian chat rooms simultaneously.
High Definition Webcams, make every livechat memorable
HQ Webcams, not as good as HD, but still of exceptional high-quality
Asian Cam 2 Cam
Group cams – Two of more women performing at once on a split screen. You even receive n 0.70 credit discount on the second livecam model.
Control the chat window size (you can choose between 3 optional sizes)
Control the live cam brightness
Change the live cam contrast
Use zoom
Host Profiles
I have a bit of mixed emotions regarding ImLive profiles. On one hand, they do offer a lot of relevant info regarding the Asian models and the cam features they have. On the other, they are the only part of this adult cam website which seems out of date. This is the problem which you have so many active members and video chat rooms I suppose, but currently they look a bit dull. They are very helpful of course and they include the following details:
A quick personal description, that the Asian models write themselves
General appearance
Cam features offered on the specific chat room (Cam2Cam, HD cams, you know what I mean)
Languages
Extraordinary chat skills
Preferences and dislikes
Link to the Asian model's pictures
Show schedule (which can be specific, general or non-existing)
Use Rating
User comments, which are a good source of information, as long as you don't believe just anyone.
Information about the awards that the host won
Customer Support:
If you want more information and can't find it on my (excuse me – excellent) review, or on the FAQ pages (getting to it), you can contact the site's customer support team 24/7. How, you ask? Read on.
Call by Phone (the site offers various numbers. I will not list all of them, just click on the Customer Support link at the top of every page.
Contact by Email
Non-registered users are invited to send a direct email to info@ImLive.com
FAQ
ImLive.com has a standard FAQ page, which is OK, but I find it somewhat limited and not as detailed as I expect. However, the technical guide on the Customer Support page is absolutely superb and I suggest you revise it before you start sending emails.
Languages:
The entire ImLive.com site is offered in 15 languages. The Asian webcam models speak even more, and you can search between 27 options using the advanced search option. I wouldn't wager any cash on finding a Far East host who speaks Arabic or Turkish, but there are enough online webcams to make sure that you can locate most languages.
Well, you know how I feel about promotions – I get all tickly and excited and warm inside, and ImLive has so many of them, that really I had no way of disliking it right from the start. On top of the cheap prices and numerous options to save money, the quality of the live Asian cam shows is also pretty unique. There are always plenty of online chat rooms, the HD cams are abundant and there are women from Korea, Thailand, the Philippines, India, Japan, China and just about anywhere else in Asia you can imagine.
I don't really like the profile pages. They are details, I'll grant them that, but they seem outdated and a bit too old fashion, especially when you see the other, very modern and innovative, parts of this adult cam site.
Bottom Line:
ImLive.com is the type of Asian webcam site that cam users dream about. It combines low costs, a huge choice of live chat rooms and top of the line livecam features. The memberships are all free and the longer you stay active on this website, the more benefits you will receive, automatically and without even having to ask. I recommend this site wholeheartedly and I'm sure that after you try it out for a bit, you will email me and tell me how right I am.